Foster Kids/ Rescue
These wonderful Bullies have all found their Furever homes.....
If you are interested in adopting a Bulldog, please apply through the Bulldog Club of America's website. Rescuebulldogs.org.
All Bulldogs are placed according to needs.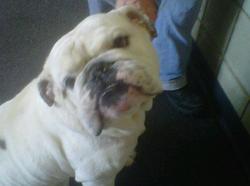 I pulled Max from Jackson county Animal Control. He had been surrendered because he snored and drooled. DO YOUR RESEARCH BEFORE GETTING A BULLDOG!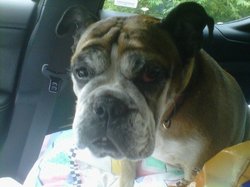 Harmony was an owner surrender that I picked up. How do you get rid of a dog you have had for 7 years? Bulldogs are a lifetime commitment. If you cant keep your dog forever, for better, or worse, then PLEASE DONT GET ONE.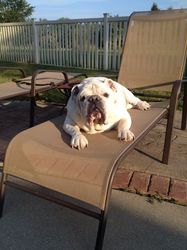 Jonesy was an 11 year old Owner surrender. He was surrendered because his people had a BABY. " I wish I had met him sooner so that I could have loved him longer" SWEETEST Old Man EVER